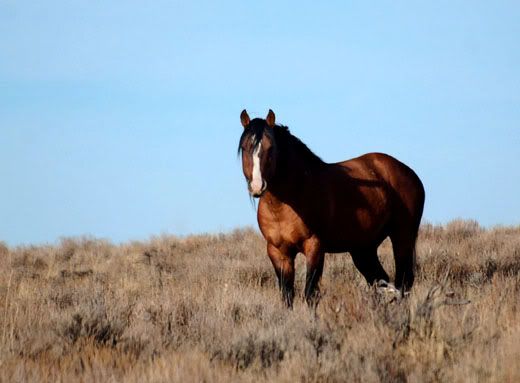 The stallion, Honor, stands proud on the Steens Mountain in this photo from December 2008
This bay colt was sired by Honor. I dubbed him Honor's Legacy, but knew the chances of him living out his life in the wild to carry out that legacy would be slim.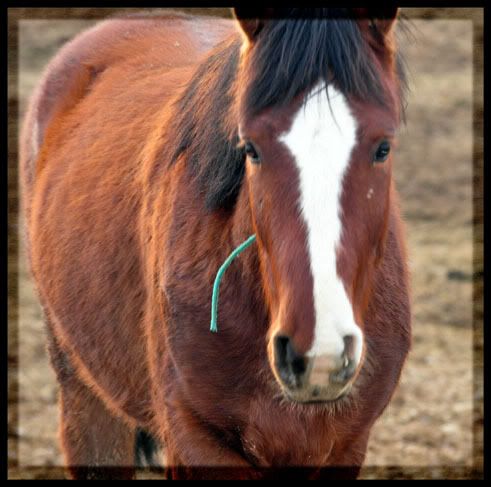 February 2010, I attended Color Fest, the adoption event hosted by the Oregon Wild Horse Corrals. Among the throngs of pintos, duns and palominos was a little bay gelding.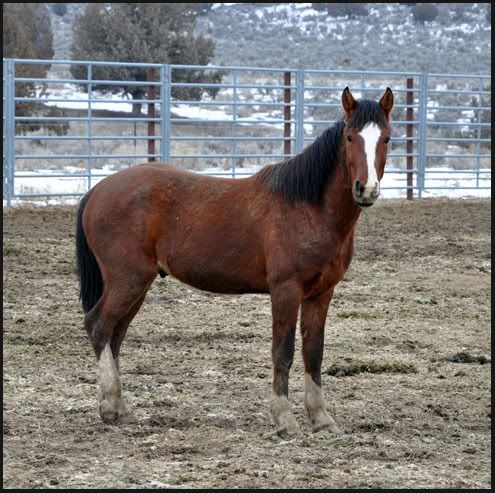 There was no doubt who this boy was. Legacy had the same calm demeanor of his sire. While the others in the pen ran in fright, he stood and calmly watched the people milling around, ready to accept whatever life held in store.
Help Wild Horse Education Center!
http://mustangu.blogspot.com